APPROACH, SERVICES, & FEES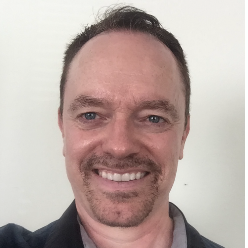 Professional Services
Scot provides individual, couples, and family therapy and works with persons of all ages and genders. Scot has experience producing successful outcomes for people dealing with: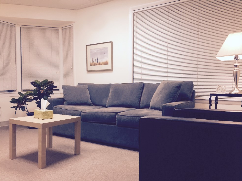 Depression and mood swings
Anxiety problems and panic attacks
Trauma and Abuse (physical, emotional, sexual)
Dissatisfaction and struggles at work
Divorce and step-family issues
Behavioral problems with children
Attention deficit hyperactivity issues
Learning to better manage stress
Marital and couples therapy
Anger problems
Overcoming trauma and abuse
Gay and Lesbian issues
Grief and loss
Children and teenagers with fire setting problems
Adoption
Aetna, AmeriHealth, BlueCross and BlueShield, Horizon Healthcare, Magellan Behavioral Health, ValueOptions. Please contact your insurance company to confirm that Michael Scot Ailes is listed as a provider.
Out-of-Network Insurance - You may be eligible for reimbursement even if your insurance is out of network. Consult your insurance company to learn the details of your mental health coverage.
Self-Pay Clients - The fee for self-pay clients is $85 to $135 on a sliding scale for individual, couple or family sessions. Cash, checks and credit cards are accepted.
Michael Scot Ailes, MSW, LCSW 856-547-7700 x3 Email: mscotailes@gmail.com
Education
Michael Scot Ailes (he goes by Scot) has worked for over 20 years as a psychotherapist and clinical supervisor helping adults, couples, teenagers, children and families in the South Jersey area. Scot is a graduate of the University of Michigan's Masters in Clinical Social Work Program and has completed extensive additional workshops and trainings. Scot has worked for Twin Oaks; Pennsylvania Hospital's New Jersey Counseling Program; Genesis Counseling in Collingswood supervising their mental health program; and has been in private practice since March 2011.
Scot's Approach to Therapy
People seek out therapy for many reasons. Some may have just experienced a sudden loss or crisis. Others may want to improve an important family relationship or a long standing problem or struggle. Still others may feel stuck and unsatisfied in areas of their life and want to reconnect with an excitement or passion they once had for living.
Scot believes there is a reason for whatever people are struggling with in their life. He has a focused and respectful approach to therapy that helps clients make sense of their thoughts and feelings, and to heal from painful experiences that may be holding them back. Ultimately, he helps them move forward and create the life they most desire. Scot listens carefully to what is not working and helps clients to develop strategies and approaches that better meet everyone's needs.
Honoring our Fingerprints and Commonalities.
Scot is a "welcome to the human race" therapist who believes we are all works in progress. He appreciates that we are unique individuals (our fingerprints) with different temperaments, gifts, interests, needs for creativity, etc. Scot also believes we have common and universal needs for safety, for belonging, to feel understood and appreciated, and to find purpose and fulfillment in our lives (our commonalities). This desire for purpose takes some to the spiritual realm for direction; and for others it may involve getting centered and accessing your wisdom from a more still place within yourself.
Internal Family Systems
Scot's most recent training involved 22 days learning Internal Family Systems or IFS. IFS founder Richard Schwartz noticed his clients naturally spoke in "parts" language. For example: "A part of me is motivated and confident, but another part feels uncertain and confused" or "A part of me is angry but another part feels guilty for losing control." Feel free to ask Scot about this newer, innovative, and evidence-based approach, or learn more by clicking the links below: